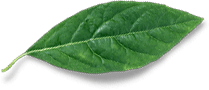 Consumer's Choice Award Year 2021/2022
🌟Consumer's Choice Award by MTPN (𝗠𝗮𝗷𝗹𝗶𝘀 𝗧𝗶𝗻𝗱𝗮𝗸𝗮𝗻 𝗣𝗲𝗻𝗴𝗴𝘂𝗻𝗮 𝗡𝗲𝗴𝗮𝗿𝗮)🌟
After receiving The SME 100 Award and International Best Brand Award for year 2020, this year we are honored to be awarded by Majlis Tindakan Pengguna Negara (MTPN) as a business that prove superior customer service, integrity, and professionalism in the Consumer's Choice Award 2021/2022.
First and foremost, sincere gratitude for all the hard work 💪🏻 Nutruo team have done. The drive, determination, and effort have been exceptional. Together with this, we do not forget the backbone to this award comes from our loyal customers, members and business partners. We are incredibly thankful and value your unwavering support, confidence and trust in us . It is a joy for us to be able to provide our customers 👩‍👩‍👧‍👧👨‍👨‍👧‍👧 with our best service.
We have come a long way. This marks the success in our journey, our achievements, and our value.
We are grateful for this huge recognition and are passionate about our business and strive to provide the best service possible. This award will not let us stop here. It will drive us to go further and better❕❕
We are deeply honored to receive this prestigious SME100 Awards 2020 as one of Malaysia's Fast Moving Companies. 
This marks a new milestone in reaching our goal. 
We shall continue to strive for excellence in our Management, operations and services.
Best Brand Award Year 2020
Teamwork makes the dream work happen! Without the team and our loyal supporting members, we wouldn't be receiving this BEST BRAND 2020 Award.
We value your support and confidence in us.
"Great things in business are never done by one person."
We Shall continue to achieve our Vision and Mission as promised.
Got questions to ask?
Feel free to contact us anytime!